Education Work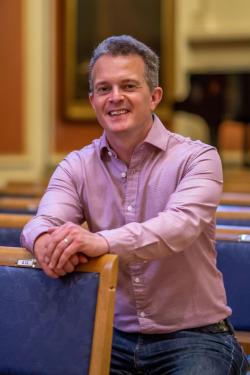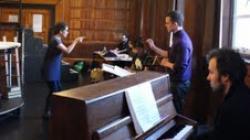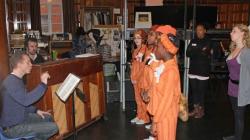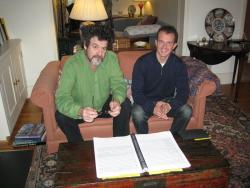 Timothy's work in education has encompassed a range of areas from teaching and coaching young artists for performances to leading and delivering workshops, school assemblies and introducing audiences to new, and often nascent, works.
Teaching and Coaching
Timothy teaches the piano at Epsom College in Surrey.
As a vocal coach, he is particularly in demand for Russian, German and contemporary repertoire and has worked with professional opera singers as well as students of Morley College. He regularly coaches singers and conducts scenes at the RCM International Opera School.
Coaching Young People
As assistant conductor and repetiteur for W11 Opera, Timothy has coached the young singers, aged 8 – 18, for their performances of specially commissioned operas (Stuart Hancock, Julian Grant, Julian Philips)
Similarly, as staff music director for ETO's spring tours (2009 and 2010) he was responsible for preparing children to participate in the company's main stage productions of A Midsummer Night's Dream and Fantastic Mr Fox.
Workshops
Cardiff
The Opera Group
Involving two cast members and based on Varjak Paw
UK Tour
ETO
The Starry Welkin, directed by Tim Yealland
A show by Kate Pearson designed to introduce primary school children to A Midsummer Night's Dream, the instruments of the orchestra and singing
UK Tour
ETO
School Assemblies, introducing primary school children to opera and in particular to Fantastic Mr Fox
Performances
In 2012, Timothy conducted performances of a one-act opera for children The Feathered Ogre which was devised by Tim Yealland and composed by Russell Hepplewhite. This formed part of ETO's spring tour and introduced children aged 4 to 7 to the instruments of the orchestra, and to singing. Previously, he had conducted Fantastic Mr Fox for the company which was a family show composed by Tobias Picker.